There are beer sites that have hundreds of other beer site links, every brewery they can find, every amateur beerlover site, everything remotely beer-related. Hey, if that's what you like, go there. What I've got here are some of the beer, whiskey, and booze-related sites I visit fairly often. They don't have any common factor except that I like 'em; a couple of them aren't even about drinks. They aren't all entertaining, or even all pro-booze. Take a look.
If you have a nomination for the list, please send it. I might put it on, I might not; but thanks for sending it.
First...

No politics here, just patriotism: Team Twin Towers wants rid of the foo-foo schemes architects and bigmouths have advanced for the site of the World Trade Center. Their plan? Rebuild the Towers we had. They make sense, too, it's not just emotion. I support it. Please take a look, and sign their petition to rebuild.

Finding Beer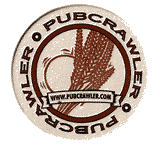 Pubcrawler: I use this site every time I go out on a trip. Still the best brewery and bar locator website for North America. Period. It's because the folks who leave reviews here have broader interests than just the beer. So if you're headed out on a trip, check here first.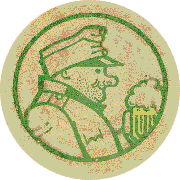 BeerMe.com has damn near every brewery in the world. There are some errors, but not a lot. I use this site to plan my books, to find numbers, etc. Odd arrangement, in my opinion, but excellent info.
This guy...is a total genius. Jonathan Surratt is using Google Maps to "beermap" the United States. That is, put every good beer bar, good beer store, brewpub, and microbrewery on an interactive online map. This one thing might make me get a satphone modem for my laptop.
I've put it off long enough, but I can't ignore it anymore: BeerAdvocate has a tremendous list of beer bars, breweries, BOPs, and liquor stores and an active community of beer geeks who populate a lively forum. I spend way too much time there.
Every Liquor and Beer Store in the United States. Strangely, this Asian health food site has address listings of almost every wine, beer, and liquor store in the country, alphabetically listed under the area codes. I have found this incredibly useful on occasion.
Every Bar, Brewery, and Beer Store in New York State: The New York State Liquor Authority has a pretty plain propaganda website, except for this page: a searchable listing of every bar and brewery license in the state. Quite useful!
Speaking of useful: if you want beer in New York City, here's your essential site: Bill Coleman's Beer Alert. Bill Coleman's nuts about beer, and God bless him for it. Knows what he's talking about, too...generally!
Like real ale? Find it with the help of Alex "Gotham Imbiber" Hall's U.S. Cask Ale Pages, a page of links to an all-U.S. list of cask ale bars, NYC lists of cask bars and good bars, a cask explanation page, and the Imbiber online. Plenty of beer info here!
Other Good Booze Sites
The heavily-updated Malt Advocate magazine website

is looking great. This is a magazine I've edited for seven years, originally a beer newsletter that has evolved into the world's best whisky magazine. In my humble opinion, of course.
World of Beer: I should have had this up from the beginning. World of Beer is Stephen Beaumont's site, a Canadian beer writer who's got a number of books out, gets published in all the best mags (including Malt Advocate), and has a great grasp on the philosophy of tasting. He's also a friend of mine, and his site inspired this one. Sorry this took so long!
Liquid Diet: This is my friend and fellow beer writer Jack Curtin's site. Jack tries to be a curmudgeon, but he's too damned nice. He does say what's on his mind about beer, though, and is well-wired into the Philly beer scene. Worth reading: Jack's a funny guy. But don't believe all the stuff he says about me!
I love the bars of upstate Pennsylvania, so I should have put this site up months ago: AmericanTom is the spiritual descendant of Suds & Dregs, the immortal bar chroniclers of Berks County. This site reviews bars -- not nightclubs or restaurants, bars -- has lots of pictures of cute barmaids, and notes which bars have good clams: I love it.

I just found out about John White and his White Beer Travels site in the wake of the hubbub over the "Say Anything" Buzz. John's a Brit with great taste in beer and a very link-laden website, but all good ones: Belgian, Franconian, various "good beer" groups, most of them annotated (thanks!) and fun to read.
Ardent Spirits: Gary and Mardee Regan write for Malt Advocate, and a bunch of other places. They know a lot about bourbon, but their true love is cocktails, and Ardent Spirits is all about that. Gary made me completely reconsider whiskey sours.
The Real Beer Site was one of the first all-beer pro sites for enthusiasts. It wandered off track for a while, in my opinion, but they're back, and much stronger in content. Good forums, if BeerAdvocate and ratebeer don't do it for you.
Lucy Saunders is a good writer and a great cook; she's also got a laugh that's almost as loud as mine. She writes about beer and food, has for years, and she has a site called BeerCook, with recipes, articles, and links to other beer cooks' sites.
The Dan & John Beer Site. That says it all. Well, not quite. Dan and John live in Northeast Philly, they love good beer, and they put up a site about it. They're at all the Philly beer events. They drink a beer, they give it a 1-5 rating, they move on. No graphics, no Flash. That's all. I like it.
A Good Beer Blog is what Alan McLeod calls his blog. Now, I'm not nuts about blogging (or at least, I wasn't then: I am now). But Alan's, well, I first liked it because he liked my writing, but now I just like it. One of the better amateur beer sites I've seen, because Alan is a mature, normal guy. I think.
The Geeky Details
How to Tweak a Geek: you'll speak like a geek after perusing Peter Ensminger's "Beer Data" site, with its explanations of all of beer geekerie's hottest numbers: specific gravity, real extract, and attenuation. Plus calorie counts for many commercial beers. Numbers, numbers, numbers!
If you're like me, you love real ale. Find out more about it in this fascinating description of cellarmanship by Mark Dorber, the renowned cellarman of the White Horse Pub in London.
Booze History
Prohibition History sites: Prohibition was an incredibly important and relevant bit of American history, but most Americans don't really know squat about it. Here are two good introductory sites from the Oregon State Archives and the Ohio State University Dept. of History .
Speaking of history, Rich Wagner has a Pennsylvania Brewery History site that's quite a tribute to the glory days. Rich tramps the old sites, and managed to get PA to put up a historical marker on the site of the country's first lager brewery.
Food Sites
The Book and The Cook is Philly's annual food and drink celebration: food and booze writers from all over (Michael Jackson, Dave Wondrich, Stephen Beaumont, me...and some cooks, I think) come to Philly and play. It's superb, and with this new website, there are really things to keep up on year-round.
We bought a share from the Honey Brook Organic Farm this summer, and it's been great. We get a box full of great fresh produce once a week -- the best lettuce we've ever eaten, deliciously sweet and crisp watermelon, heirloom tomatoes and potatoes -- and we can go pick-our-own as well. Not near Honey Brook? You can find a Community Supported Agriculture farm near you here.
Food's good, but the folks at eGullet are nuts about it. And I mean that in the best way. Some of them like beer, too, and there's a growing discussion forum on beer there. You'll have to work your way down through "Beverages" and the "Beer" to find it.

MrBreakfast.com is stupid, incomplete, choked with ads, run by AOL...everything I hate in a website (except for pointless animation and music) -- but I LIKE IT! Great idea, if only someone other than idiots reviewed breakfast joints here, because I love a good local breakfast joint when I'm on the road.
Beating The Drys
Know the Enemy: anti-alcohol folks at the federal Substance Abuse and Mental Health Services Administration put these statistics together. Like Disraeli said: there are lies, damned lies, and statistics. (No, it wasn't Twain: he quoted Disraeli as saying it).
Beat the Enemy: most anti-alcohol "science" is pure D crap. Get the facts from Dr. David J. Hanson's excellent Alcohol: Problems & Solutions website: real information on "binge" drinking, why we should lower the legal drinking age, where all the MADD money goes, the crapola about alcohol advertising...all here.
The 21 Legal Drinking Age is a mistake. I say that here, and now there's a real, live foundation that says so, too: Choose Responsibility is doing serious research on lowering the drinking age to 18 for solid safety and moderate drinking reasons. See their blog, Rethinking Drinking, too.
If David Hanson is the academic side of anti-anti-alcohol, getMADD is the rolling boil side, the side that's sick of the manipulation and unconstitutional edge of the anti-drinking hysteria prevalent in the legislatures and judicial system today. Get rhetoric to meet the freaks, get fired up, getMADD.
Everything Else
Some surprisingly great music: when I was at the last Friday the Firkinteenth, I got pressured into buying a CD entitled "Cask Conditioned." It was only ten bucks, the guy who made it was selling it, and..."Cask Conditioned" at Friday the Firkinteenth? Good karma: it's a nice set of guitar music inspired by various cask conditioned British ales. Neat idea, good tunes.

Put together hiking and New York Breweries and you get the Views and Brews hiking patch. Similar to the 46'er patch for climbing all 46 High Peaks in the Adirondacks, this patch is for hikers who visit New York brewpubs (and have at least one beer) and make nearby hikes (w/in a 48 hour period). Do 25 visit/hikes, and you get the patch. Cool!
Kind of connected to Views & Brews: I got a bike and started riding recently as part of my lose-weight campaign. I got a rack to carry it on the Passat from these folks, ORS Direct. I got a roof-rack and cargo bag for the car at the same time, and I'm letting you know: my pleasure on the price was only surpassed by how pleased I was by their service. These guys are top-notch: highly recommended.
While we're talking about weight-loss: I did it with Weight Watchers. If you stick to the program, it really works -- and nothing is "not allowed." It's not free, but I lost 50 lbs. before I even started exercising. And yes, it's mostly geared towards women, but...if you're a guy, you will almost certainly lose weight faster than women do on this plan. Bonus.
Nothing about beer here. It's Dom Nozzi's Urban Design Principles, a site about how towns should be laid out, neighborhoods set up, and so on. I just like this guy's ideas, and they tie into ideas about how to restore community to our communities, which would include better bars... (Hey, get this: Dom Nozzi saw the "Death of the Corner Bar" rant and e-mailed me! He likes the site, and...he's a homebrewer. Don'tcha love it when things work out?)
Take "The World's Smallest Political Quiz" and find out where you really stand on the issues: "liberal" and "conservative" are out the window. The results might surprise you.
This one's personal: The Battle of Kontum website is about the fight to contain the North Vietnamese Army attack on the regional capital of Kontum in 1972, towards the end of the Vietnam War. The man who wrote the website, who fought in the battle, is a friend of mine, Lt. Col. Jack Heslin, USA (ret.). If you don't know much about the actual fighting in Vietnam, as opposed to the politics, it's as good a place as any to start.
More to come...
Good Commercial Sites
Brewers

Heavyweight Brewing: 8/21/06 -- Heavyweight Brewing has closed -- and it's because they wanted to, not because they had to. Tom Baker will be opening a brewpub soon. Meantime, I'm leaving this up.

The only problem at Monk's is that it can be hard to get a table. Either wait, or do what they advise: go to Nodding Head, the nearby brewpub (there's a Monk's connection) for a small and excellent selection of house beers and an eclectic menu.
Unibroue: Great beers from this Quebecois brewery, truly outstanding beers, and the label artwork is great, too.

Victory: Gotta love the 'Devil! The guys at Victory get my nod as some of the most adept, dedicated, and helpful guys out there, and I admire them tremendously for having tons of what I consider the most important ingredient in brewing great beer: the will. Rock on.
Yuengling: I have to have this one here, because I'm just so damned proud that America's Oldest Brewery is a Pennsylvania brewery, and because I've been drinking Yuengling since 1983: way before it was cool.
B.United imports some truly wild and wonderful stuff, beers (Hitachino Nest, Schlenkerla, J.W. Lees, La Chouffe, De Dolle, Hanssens, Koff, Schneider, Einbeck, Sahti, Kindl Weisse) ciders (Domaine Etienne Dupont), meads, and they're going to be bringing in my fave beer from my recent Bavaria trip, Schlenkerla Helles Lager. Excellent beers, great educational program for supporting the retailers who sell their beers (so you get them in great shape), total passion, and innovative support for their producers. Brilliant.
Merchant du Vin is the oldest importer of Belgian beers to America: the elegantly rich Trappist ales from Rochefort, Orval, Westmalle, and the lambics from Lindemans. They also bring in the excellent Ayinger beers from Germany (see my trip to the brewery here), the staunchly Yorkshire Sam Smith beers and the organic beers from Pinkus Müller, among others. Beer educators for years: my hat's off to them.
One of my favorite brewpubs is DuClaw: great beer, good food, excellent service, and they really understand how to make marketing appealing and effective. Great website, too.

I've always liked the beers from Stoudt's Brewing in Adamstown, PA, but lately they've gone off in a wild, wonderful new direction. They are fully in-house with their production now, the Pils has taken off (as I always felt it would someday), and Stoudt's is rocking. Check it out, and go visit.
Beer Stores, Beer Bars, etc.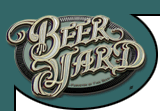 The Beer Yard: it's great because this is the best selection of retail beer in southeast PA, it's great because it may be the best consumer source of take-home kegs in the U.S., it's great because the owner, Matt Guyer, is passionate and persistent about beer (I know serious NY beer geeks who travel six hours one way every three months to buy beer here). It's also great because Matt wants his website to be a valuable beer resource, not just an ad. Check out the news here. (The website is written by Jack Curtin...but it's pretty good anyway.)
Monk's Cafe is the famous, literally world-renowned beer bar and restaurant right here in my backyard: Philadelphia's finest offering to the thirsty geek. Check this site for a truly up-to-date beerlist.
The Grey Lodge Pub: One of my favorite bars anywhere, a kind of divey neighborhood bar that's really friendly, comfortable as old shoes, and incredibly hip to good beer. I mean, they make pizza in a toaster oven, they have a big cask ale event every Friday the Thirteenth, the bar mascot is a big porcelain Lucky Cat, and there's Hanssen's Kriek in the coldbox. I love this place.

Vecenie's Distributing in Pittsburgh carries some pretty good stuff, and some kind of surprising stuff: Eastern European beers like Baltika, Midwest beers like Schell, and they carry Heavyweight, too. (And they were the first people to respond to my website launch, so I gave them a link!)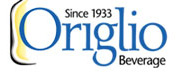 I've been doing some work for Origlio Beverage, a very well-organized wholesaler here in Philadelphia, helping to get their retail accounts fired up on "high-end" beer. It's uphill, but it's starting to work, and these solidly mainstream accounts are the ones that will make a real difference. Please check the website occasionally, we're going to be doing some serious work on the content side in the coming months; I'm also hoping they can expand their high-end portfolio.
Distillers
Old Rip Van Winkle: "Asleep for years in the wood." Julian Van Winkle is one of my favorite people in the bourbon business, and he sure bottles fine bourbon.

I'm rather fond of the folks at Heaven Hill. They make some of my favorite bourbons (including one of my two 'table bourbons,' Elijah Craig 12 YO), they're family-owned and independent, and they're smart folks. They also have a snazzy new visitor center you should visit.
I'd be sorely remiss if I didn't mention my other 'table bourbon,' Jim Beam Black, and the good folks who make it, Jim Beam Brands. Fred Noe, Jerry Dalton, and the late Booker Noe have always been a lot of help, and they make some awfully good whiskey, including my pick for best whiskey last year, Baker's.
There are a growing number of microdistilleries in America. One of the oldest and best is Clear Creek, in Portland, OR. They have a line of eaux de vie that is delicious, giving true meaning to the term "fruit spirit." They are also messing with a malt whisky that is pretty damned good. Take a look.
Beer Gear sites:
I'm a pro, so I use pro gear: the CA2000 AlcoMate Breathalyzer. The CA2000 was recommended to me by a brewer in the course of a discussion on the inevitable drive home from beer events. I drink responsibly, and drink a lot of water, but it's still great to know when I'm safe -- and when I'm not. Listen: don't make a habit of drinking and driving. But if you find yourself in that situation, you'll feel more confident knowing just how impaired you are. The CA2000 is an FDA-certified device, it can be used over and over (powered by a 9 volt battery), it can be re-calibrated for a small charge. (I'd show a picture, but they're copyrighted.) I got mine at Advanced Safety Devices, they cost about $75 and fit in a shirt pocket. Information is power.

Scott Balthaser has developed a fictitious monk, St. Obnoxious, who has a hell of a thirst and a great sense of humor that makes for some very popular T-shirts: fun site, too.

Bob Sammons' Perfect Pint Shoppe has all the Guinness stuff you want and can't get: posters, coasters, T-shirts, rugby shirts, hurling shirts, pins, figurines, mirrors, patches... Cheaper than going to Ireland to get it! Bob's going to open a store in northeast Philly soon, till then you can only get it here.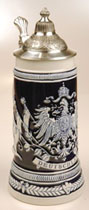 Okay, I've never bought from these guys -- Beer Steins International -- and they tried to tell me what to put in this link, and they don't have the glass beer boots that I really want, but...damn, these are some impressive steins! They've got a ton of them, too, unlike some other websites I've seen.